An excerpt of PV Magazines's coverage of the Ways2H / Element 2 collaboration for Hydrogen Refueling Stations.
The Hydrogen Stream: 45 GW Project in Kazakhstan, New Push from Norway
Sergio Matalucci | PV Magazine | June 29, 2021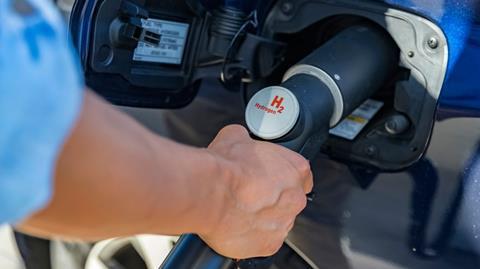 Excerpts from PV Magazine's article…
Ways2H, a joint venture between U.S.-based Clean Energy Enterprises and Japan Blue Energy, will deliver facilities that convert garbage into hydrogen to U.K.-based Element 2. The facilities will supply Element 2's network of hydrogen refueling stations as part of a cooperation on the production and distribution of renewable hydrogen fuel for transport in the U.K., Ireland and continental Europe. The two companies envision as many as 40 sites that could each provide from 500kg to a ton per day of renewable hydrogen fuel. The first project should take place in Scotland. "Our hydrogen supply agreement with Ways2H is an important step in Element 2's plan to deliver 2,000 hydrogen refueling stations across the U.K., Ireland and Europe by 2030," Element 2 CEO Tim Harper commented, in a note released last week. Ways2H recycles municipal solid waste and sewage sludge, converting them into a gas from which pure hydrogen is then extracted. The company recently completed its waste-to-hydrogen facility in Tokyo.
To read the full article, please visit: