George Heynes for H2 View covers our press release regarding Tokyo Sunamachi Water Reclamation Center launch.
New Facility Capable Of Converting Sewage Into Hydrogen Unveiled In Tokyo
George Heynes | H2 View | March 30, 2021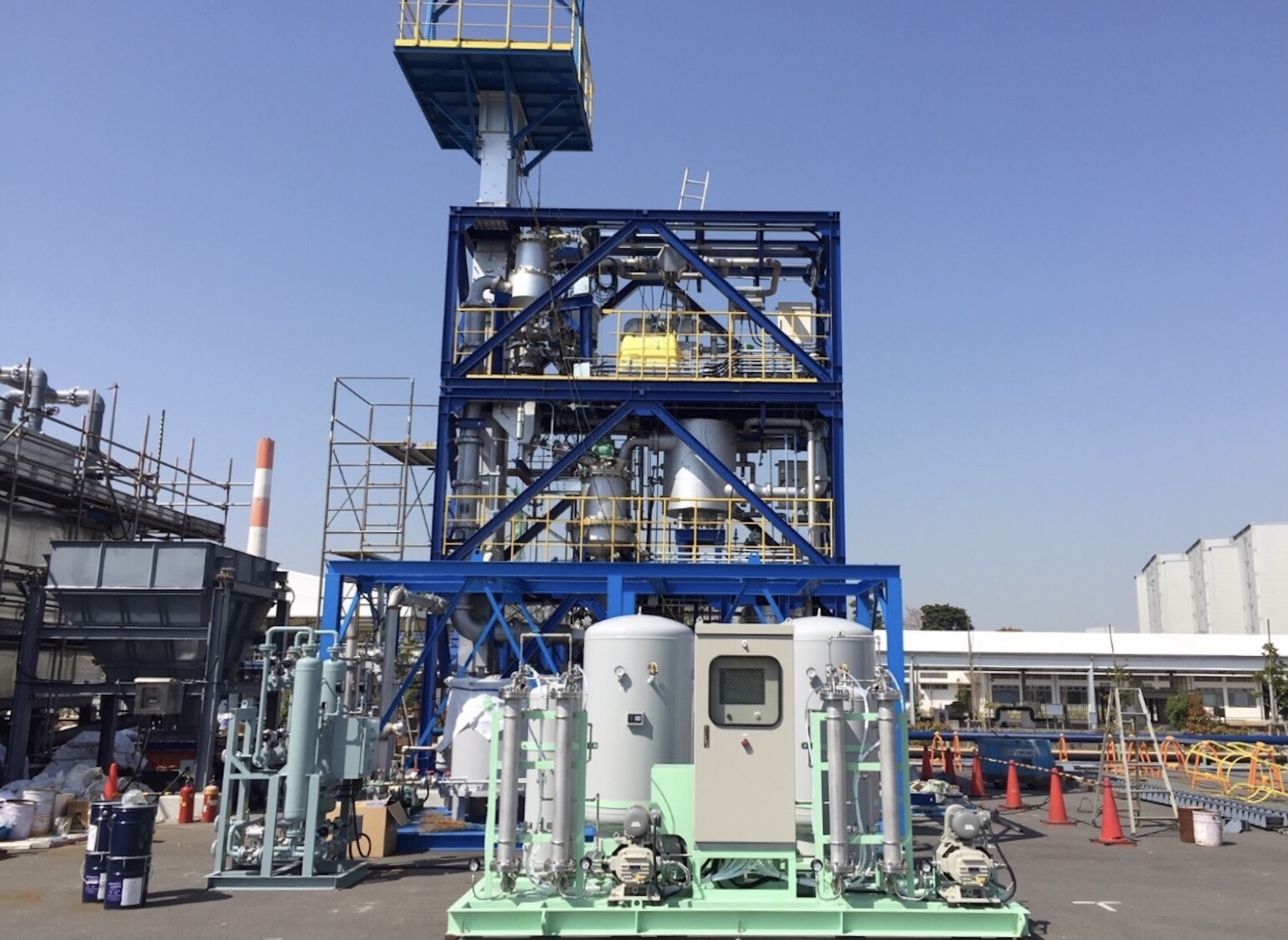 Ways2H and Japan Blue Energy have today (30th March) announced the completion of a facility in Tokyo that will be able to convert sewage sludge into renewable hydrogen for fuel cell mobility and power generation.
A statement from the two firms claims that the facility, located at the Sunamachi Water Reclamation Center near Tokyo, will be capable of processing one tonne of dried sewage sludge per day and be able to convert it into 40-50kg of hydrogen per day.
To put that into perspective, this quantity of hydrogen produced would be enough to fuel 10 passenger vehicles or 25 fuel cell e-bikes.
Naoki Dowaki, President of Japan Blue Energy (JBEC), said, "Renewable hydrogen is an important clean energy fuel for Tokyo and the world."
"We spent over a decade developing this advanced process to convert waste into hydrogen and it is encouraging to see hydrogen demand growing in Japan and globally, as we complete our first Tokyo hydrogen production facility."
Read more: Ways2H: Improving the environment while producing hydrogen
Read more: Tokyo Games: A global spotlight on hydrogen
The facility will not only convert sewage sludge into hydrogen but also plastic, paper, municipal solid waste and other refuse as well helping reduce other polluters in the area.
The new facility has been built in partnership with the Tokyo Metropolitan Government, TODA Corporation, TOKYU Construction, CHIYODA Kenko and researchers at Tokyo University of Science.
It is expected to help Japan meet growing demand for renewable hydrogen while demonstrating an innovative pathway for sustainable disposal of waste.
Read more: Ways2H engages ECMB capital to support hydrogen project growth
Read more: Pacific6 Enterprises invests in Californian waste-to-hydrogen company
With the construction, led by TODA Corporation, now complete, the companies plan to start ramping up operations by mid-2021.
https://www.h2-view.com/story/new-facility-capable-of-converting-sewage-into-hydrogen-unveiled-in-tokyo/